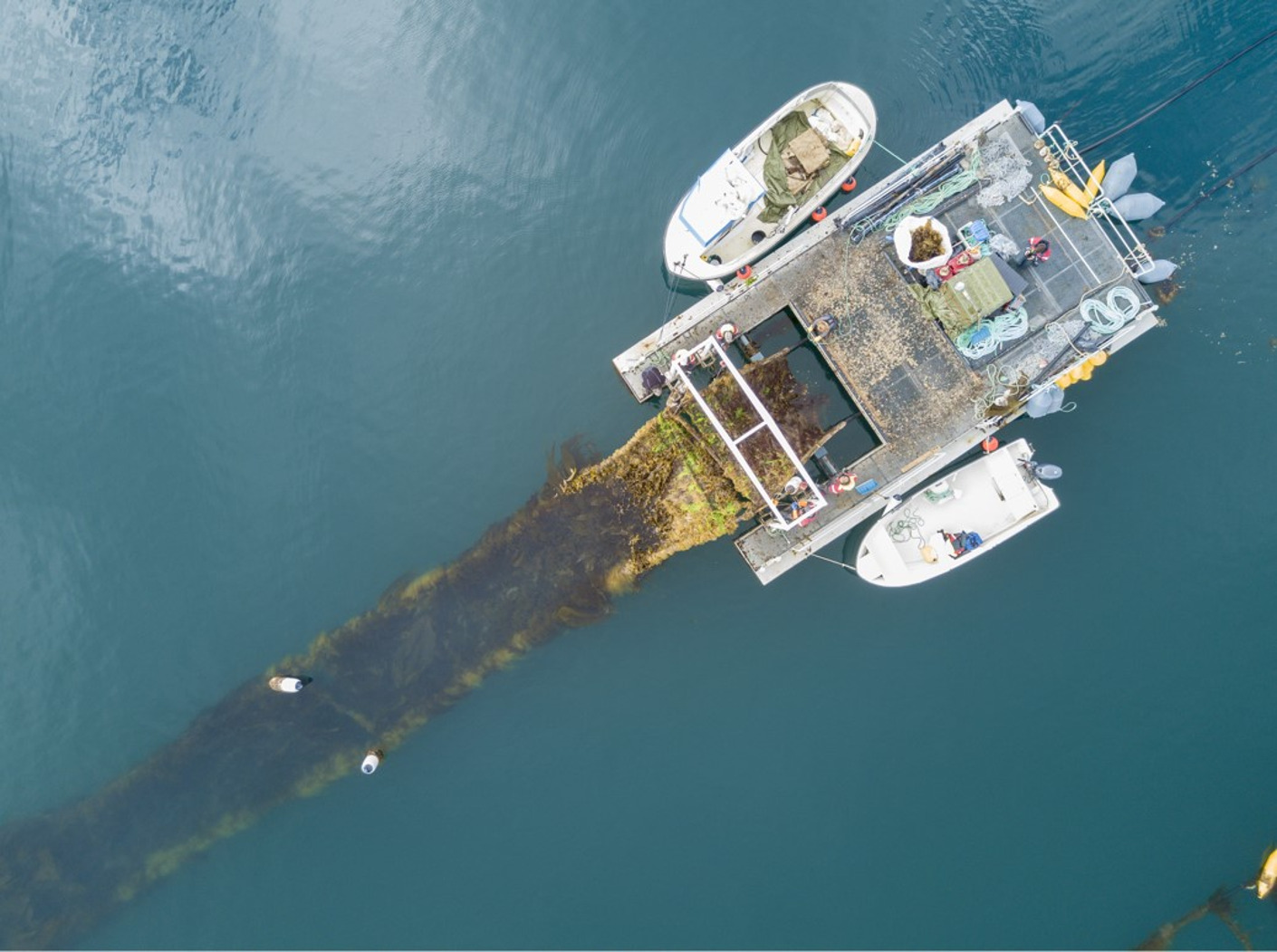 Wednesday, July 15, 2020
Norther facilitates first seaweed demonstration in an offshore wind farm
Norther will soon be supplying seaweed in addition to green energy
The project consortium 'Wier & Wind', an initiative of the 'Noordzeeboerderij' organisation, will test scalable seaweed cultivation within the offshore wind farm Norther over the next 2 years as part of a unique collaboration. Norther, Belgium's largest offshore wind farm, has been operational since June 2019.
This is an absolute world first: Norther is not only responsible for supplying sustainable energy to 400,000 families but now also plays a role in the production of sustainable food. A win-win for everyone: we can combine sustainable energy and food production with this test: the so-called multiple use of space at sea. This test is therefore an important step towards sustainable food production in the North Sea.
Why seaweed?
The current challenges surrounding sustainable food production and climate change call for an innovative aquaculture sector in Europe. Seaweed is part of this: after all, it is full of proteins, minerals and vitamins and the cultivation of this nutritious, sustainable food source requires no soil, fresh water or fertilizers. In addition, the global demand for seaweed is already high and will only increase in the coming years. It is therefore imperative that the European seaweed sector grows and that smart solutions are devised to make the production process more efficient.
Why with an offshore wind farm?
A lot of small seaweed growers have already started up in recent years, but these are mainly located in sheltered areas or sometimes close to the coast. In the longer term, however, there are too few suitable locations along the coast to meet the increasing demand. Wind farms at sea would then be a suitable alternative. Between the wind turbines there are many large, empty areas that can be used for sustainable food production, such as seaweed. Unused space is therefore used optimally. Multiple use of space at sea is an idea that governments have been encouraging for several years and that has been included in various policy plans, such as the Belgian government's Marine Spatial Plan and the Dutch government's Knowledge and Innovation Agenda for Agriculture, Water and Food.
Noordzeeboerderij & Eneco
Eneco is a member of the 'Noordzeeboerderij' organisation. A growing world population, an increasing demand for high-quality food and, above all, a commitment to a climate-neutral planet means that we have to look differently at food production systems and the impact they can have. Noordzeeboerderij, a non-profit organisation, looks to the sea for solutions with sustainable seaweed cultivation in the North Sea, as a mixed activity for energy, nature and food. In order for this new, promising sector to flourish, Noordzeeboerderij works as a booster and connector for the seaweed sector, in and from the Netherlands. With this project in Belgium, they look further afield.